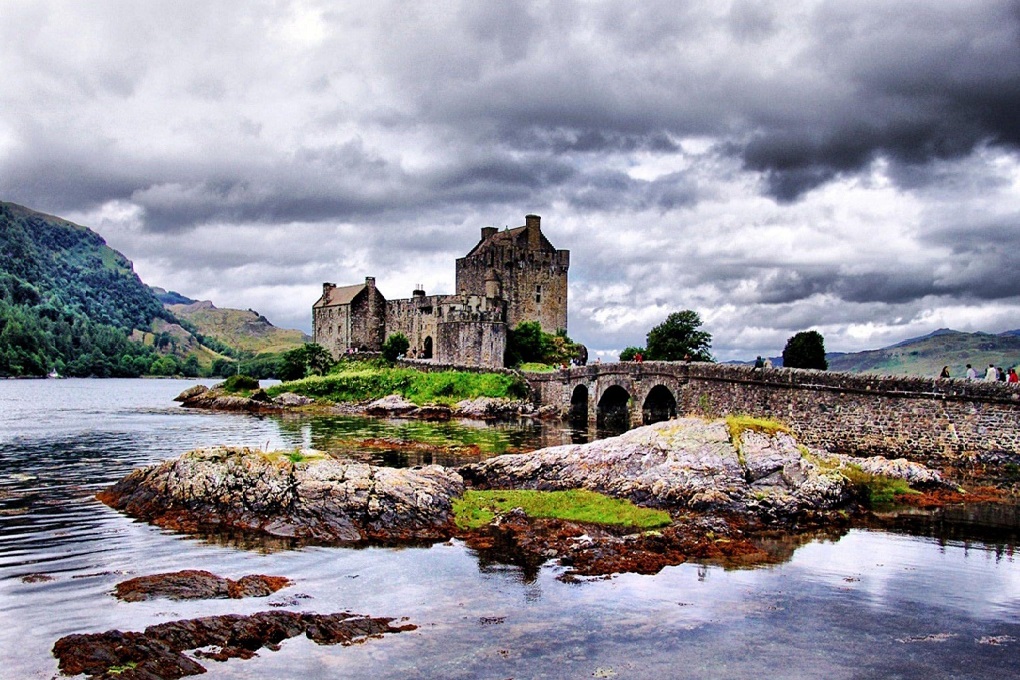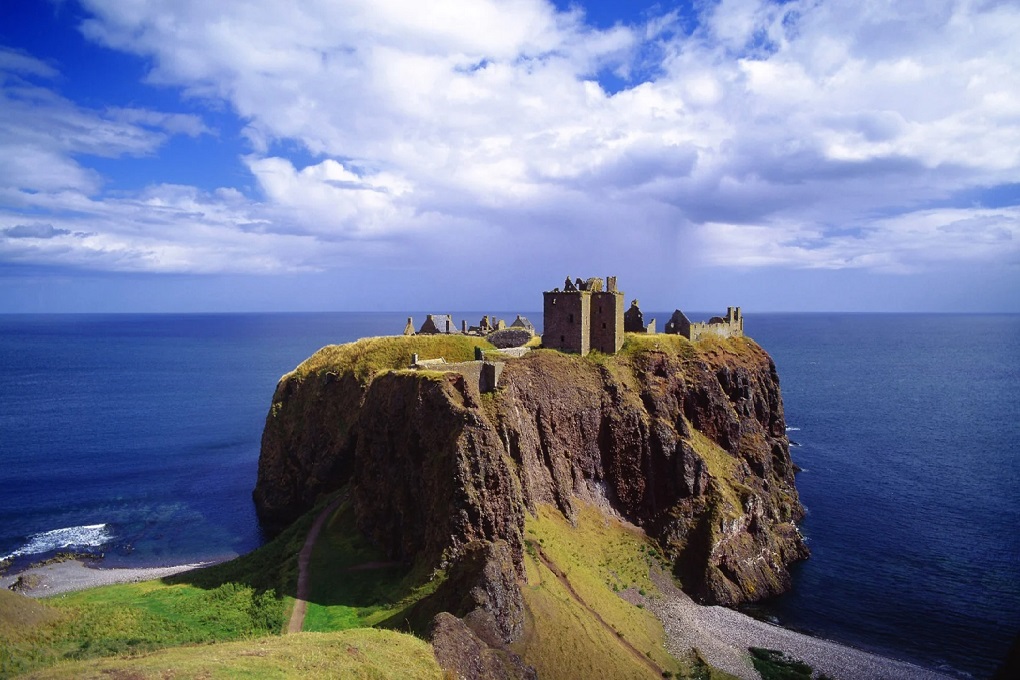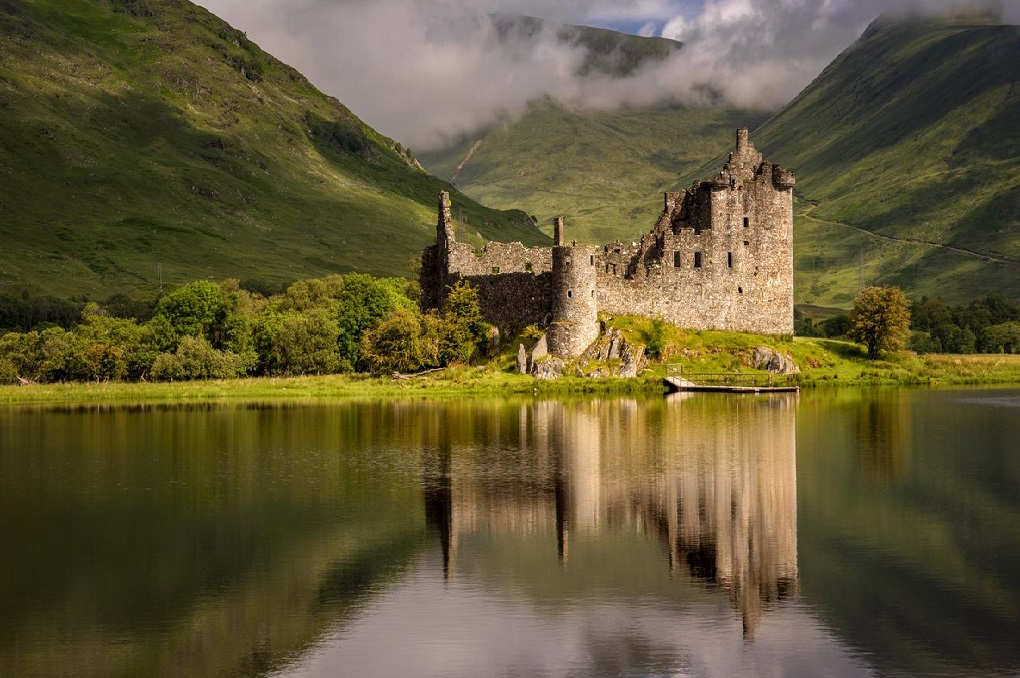 Wee History of Scottish Castles
Scotland contains some of the oldest and most famous castles in the world, and they each have a story to tell about this country's fascinating, but violent and turbulent, past. Some of the 3,000 castles are still structurally intact, a few are currently in use as residences, many remain only as ruins… but every one of them is unique and fascinating. These incredible structures stand as awe-inspiring monuments to the life of the Scottish people in centuries past.
Scotland is an ancient country, and it's incredibly rich in history. To find the first inhabitants of this land one must go way back 7000 BC to the 'Mesolithic' period. Of course, no castles existed at that time, and it wasn't until several thousand years later that people began to even build basic wood homes or stone huts as they preferred to live in caves.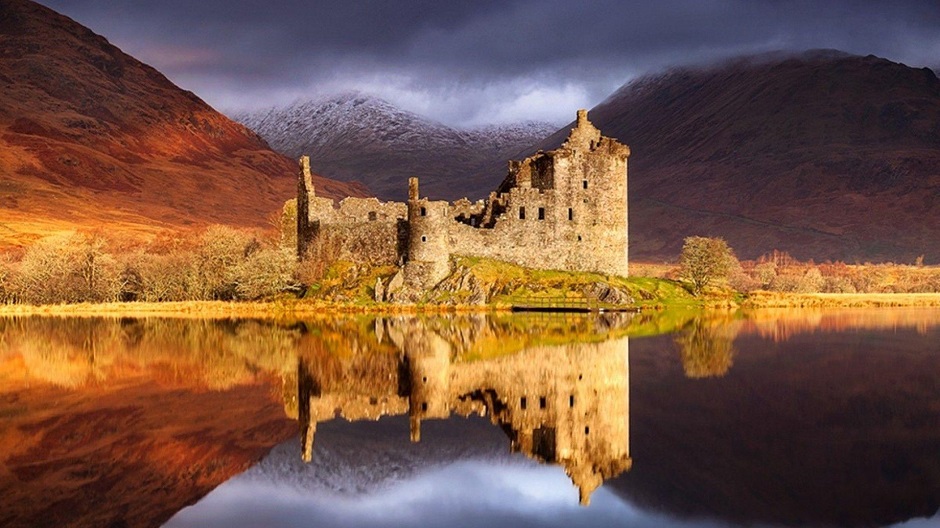 It would be approximately 3,500 years before the very earliest signs of 'fortifications' or early Forts appear. These were simple wood/stone structures and may have been the very first Scottish 'Castles'. However, the oldest existing Scotland Castles today, go back to the 11th and 12th centuries, about the time that the Normans invaded Scotland. When standing inside one of these incredible structures you can almost feel the history seeping out of the ancient walls around you. It's an experience no visitor to Scotland should miss.
Compelling…… formidable…… awe-inspiring…… magnificent…… intriguing…… mysterious…… haunting…… and sometimes even spooky! There are as many different words to describe the castles of Scotland as there are castles themselves – which is fitting as each one is unique in its' own right because each one is sort of like a little slice of history, or maybe even individual piece of a jigsaw puzzle. When you learn about each one you start to see the whole picture of Scottish history that is right here waiting for you to explore.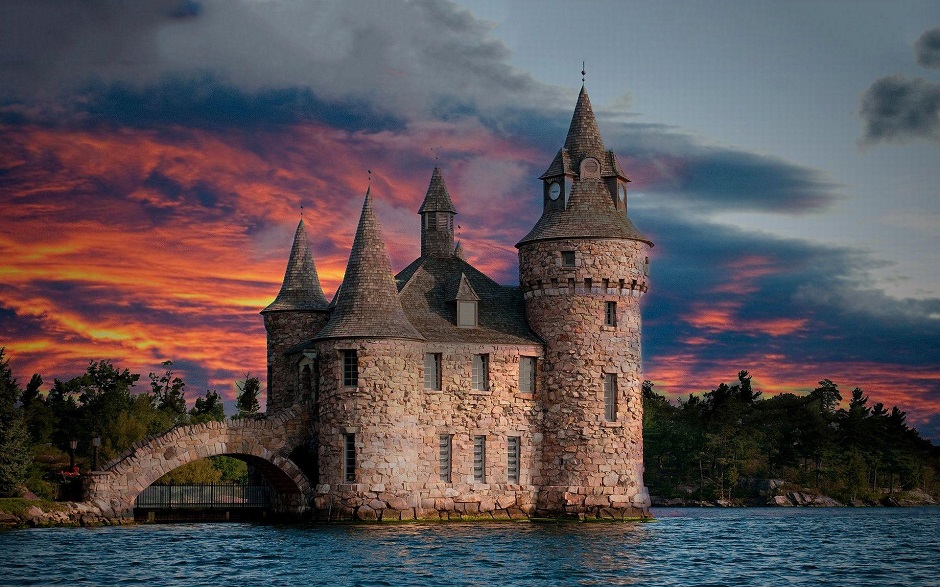 Why does Scotland have so many castles? That's a fair question given how tiny the country is, but if you know anything about Scottish history the answer is clear. It's because this nation has a very contentious, battle-strewn, and bloody past, with numerous invasions by the Normans, Vikings, Romans to name a few and until the 18th Century there was an ongoing, almost continual, conflict between Scotland and the rest of Britain!
Psalm 18:2 "The Lord is my rock, my fortress and my deliverer; my God is my rock, in whom I take refuge, my shield and the horn of my salvation, my stronghold."
Although some were built at the location of previous fortresses, or abbeys, in general Scotland castles were built with military purposes in mind, and that's why you'll find them in some of the most spectacular locations whether perched on the very edge of a cliff, with the ocean pounding the rocks far below; on an island at the meeting point of 3 deep lochs; on a 'spur' of ancient volcanic rock overlooking heather-covered glens; or on craggy snow-covered mountainsides; the locations were carefully chosen by 'canny' Scots. The fact that so many castles are still standing is testament to the skill and foresight of the ancient Scottish people who built them.
Scottish castles are closely tied to the clans of Scotland and the Scottish monarchy. Each clan would have a castle within their territory, where the Clan Chief and his family would live. Because of the volatile and turbulent nature of Scottish history including considerable clan-rivalry, sometimes these castles would 'change hands' often several times between warring clans, and between governments and royalty. Over the centuries, many of Scotland's' castles were visited by members of the royalty and famous Scottish people such as Robert the Bruce, Mary Queen of Scots, William Wallace. They were often sought out as places of refuge and safety as well.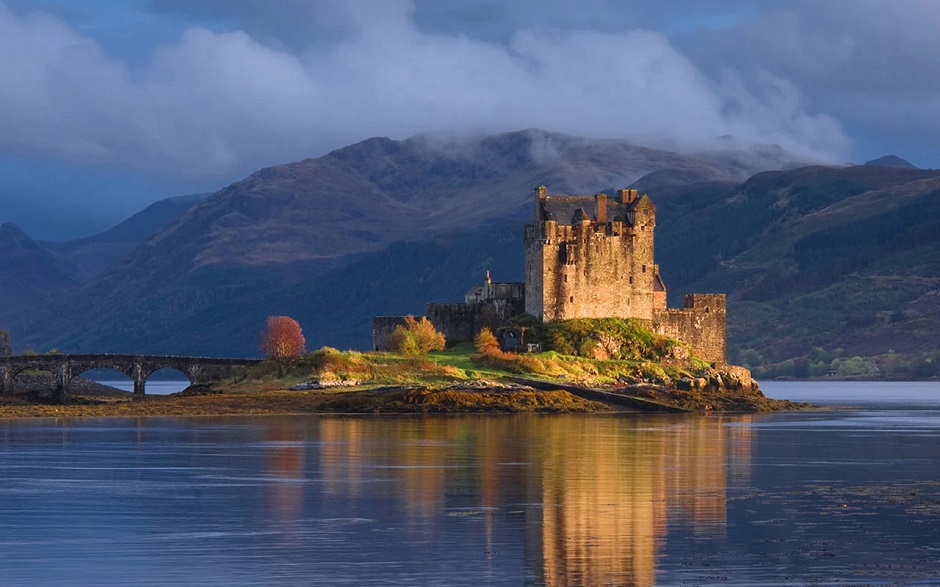 Today many of the castles that have been renovated and kept in good repair are still home to the 'landed gentry',
the official 'seat' of a particular Scottish clan, or the birthplace or home of royalty. Although the castles of Scotland were mostly built during the period between the 11th – 14th centuries, they've proved themselves to be as strong and resilient as their creators intended. They still stand strong and proud bearing witness not just to Scotland's' fascinating past, but to the tenacity, bravery and love of tradition that still lives in the heart of every Scot today!
With over 3000 to choose from, making a short list of Scotland castles is pretty much an impossible task. There's a castle or several to suit every taste whether you prefer spectacular, windswept ruins or enchanting, fairytale architecture but I made a valiant effort to pick out a handful of Scottish castles, ones that I feel will showcase the richness and diversity of these awesome structures. I hope you enjoy them.
Article Credit: https://www.scottish-at-heart.com/scottish-castles.html
Photo Credit – Wallpaper Access
Photo Credit – Wallpaper Safari
Photo Credit – World Travel Guide
Photo Credit – Wallpaper Cave
Photo Credit – Wallpaper Cave
Photo Credit – Wallpaper Safari