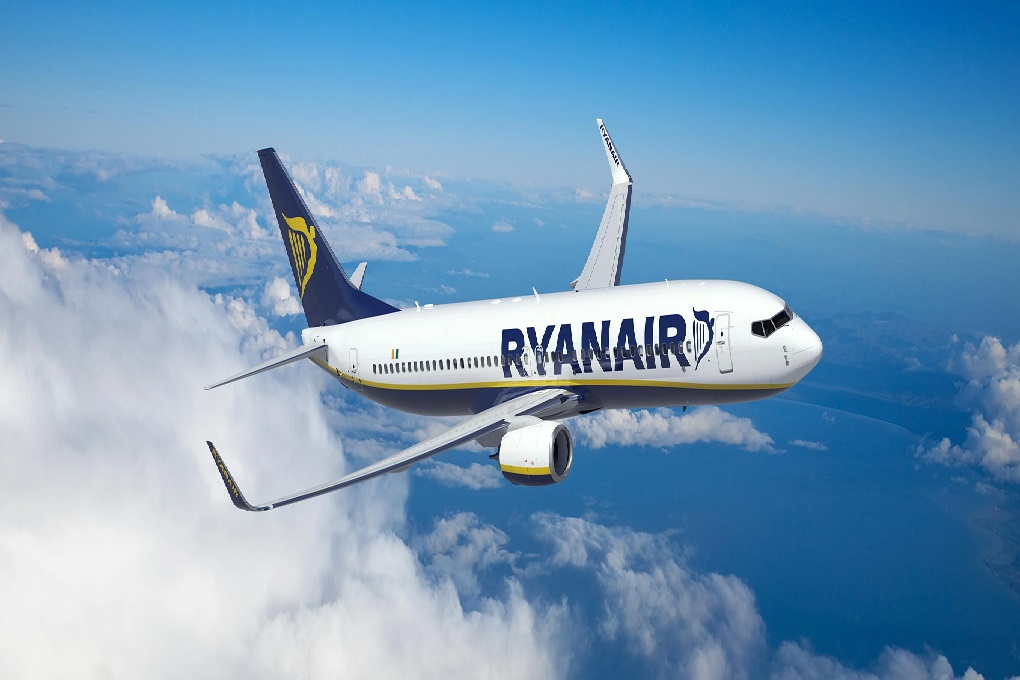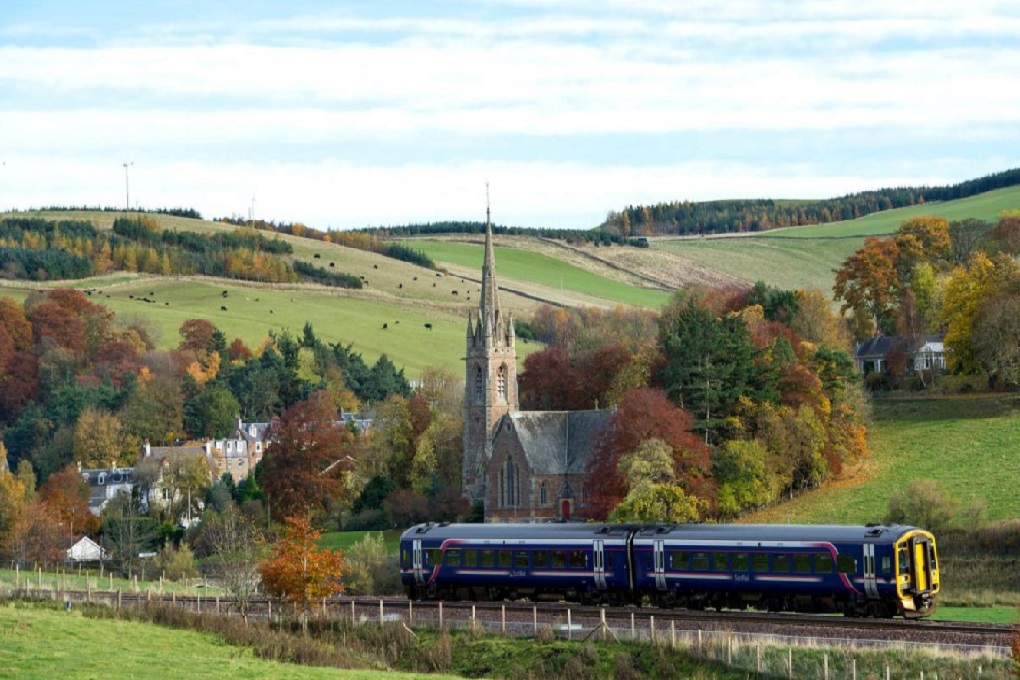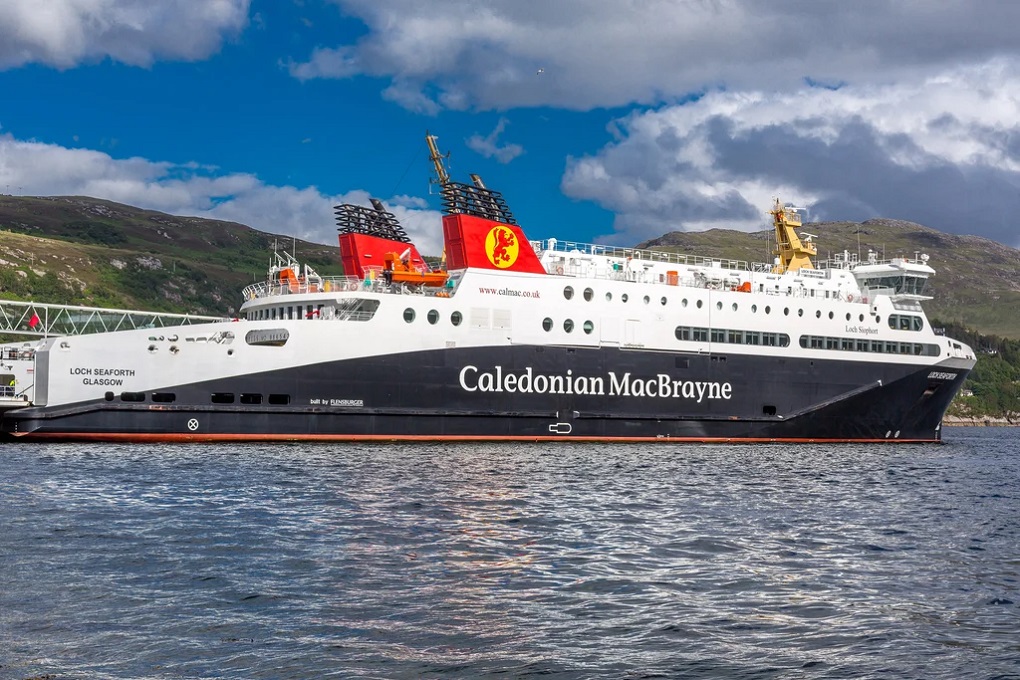 Wee History of Scotland's Transportation
Transportation in Scotland
Robin Chase, "Transportation is the center of the world! It is the glue of our daily lives."
Wherever you are coming from, travelling to Scotland is convenient and simple, with lots of travel options available. Once here, the country's road, rail and ferry network provide good access to all regions and to our many great visitor destinations. https://www.visitscotland.com/travel/
PLANE
Airports – https://www.transport.gov.scot/transport-network/airports/
Scotland's four main airports operate on a commercial basis to Aberdeen International Airport, Edinburgh Airport, Glasgow Airport, and Glasgow Prestwick Airport.
Scottish Ministers own Highlands and Islands Airports Limited (HIAL) which operates airports in Barra, Benbecula, Campbeltown, Dundee, Inverness, Islay, Kirkwall, Stornoway, Sumburgh, Tiree and Wick.
Local Authorities operate smaller airports in Scotland to remote areas like Oban and the Isles Airports.
Flying between Scotland's main and regional airports is often the quickest way to get around, particularly when travelling to the islands. https://www.visitscotland.com/travel/getting-around-scotland/air/
Scotland has several main airport hubs based in the cities and smaller airports on the islands.
This is a list of all the main passenger airports, but there are other smaller airports across the country:
You can find more information on Scotland's airports and transfers and decide where you want to fly to!
Competitive Fares – The best way to find the most competitive fares is to search on comparison sites such as:
TRAIN
ScotRail – operates 359 stations in Scotland.
https://en.wikipedia.org/w/index.php?title=Category:Railway_stations_served_by_Abellio_ScotRail&pagefrom=Inverkip+railway+station#mw-pages
Tickets –
Anytime tickets are unreserved standard class tickets which can be used at all times of day.
Off-Peak tickets allow for cheaper travel during specific hours when the trains are not as busy.
First Class tickets allow for travel in carriages with extra space, electrical sockets for laptops etc, and sometimes include complimentary refreshments.
Discount Fares and Passes –
Spirit of Scotland Travel Pass – gives unlimited train travel within Scotland. The pass is also valid on some buses in certain regions, on all Caledonian MacBrayne ferries and gives discounts on Northlink ferries to Orkney and Shetland.
Highland Rover and Central Scotland Rover – flexible tickets offering unlimited train travel and travel on other modes of public transport.
Rail and Sail tickets – combines rail and ferry tickets for great value in one ticket. They can be purchased from ScotRail, or some routes can be purchased at selected Calmac Port Offices.
Senior Rail Card –
With a Senior Railcard, anyone aged 60 or over can save a third on standard and first-class train fares throughout Great Britain. You can buy a Senior Railcard online or at mainline train stations.
Disabled Persons Rail Card –
If you have a disability that makes travelling by train difficult, you might qualify for the Disabled Persons Railcard. You'll get a third off most train fares throughout Great Britain. If you're travelling with an adult companion, they can get the same discount. You can buy a Disabled Persons Railcard online or at mainline train stations.
ScotRail Smartcard – offers discounts.
ScotRail for Student – Students need a valid ID when purchasing their ticket, which can be bought from a staffed station or on-board if travelling from an unstaffed station. Ask for a student discount.
National Rail (NR) – in the United Kingdom is the trading name licensed for use by the Rail Delivery Group, an unincorporated association whose membership consists of the passenger train operating companies (TOCs) of England, Scotland, and Wales. The TOCs run the passenger services previously provided by the British Railways Board, from 1965 using the brand name British Rail. Northern Ireland, which is bordered by the Republic of Ireland, has a different system. National Rail services share a ticketing structure and inter-availability that generally do not extend to services which were not part of British Rail.
Scotland's Stations, Tickets, Fares & Passes – https://www.visitscotland.com/travel/getting-around-scotland/train/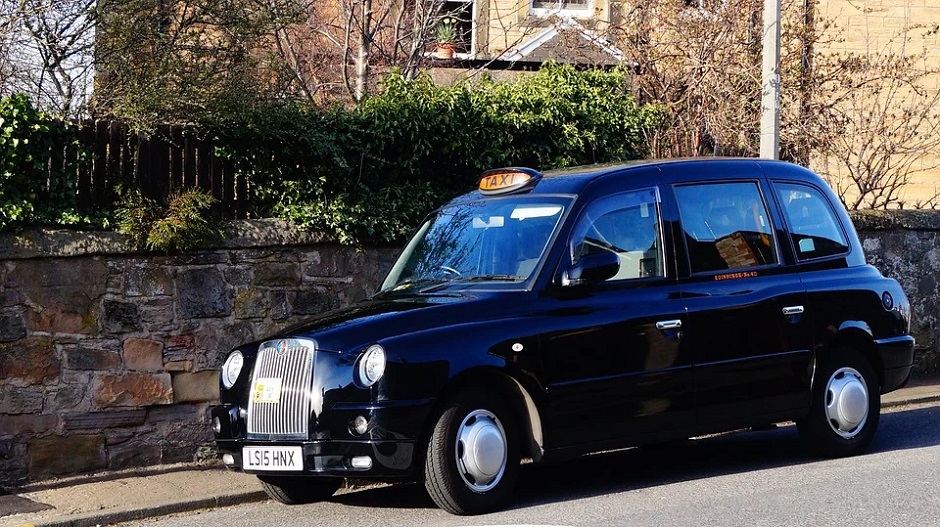 SPT SUBWAY or EDINBURGH TRAM
SPT Subway – https://www.spt.co.uk/travel-with-spt/subway/
Edinburgh Tram – https://edinburghtrams.com/plan-journey/timetables
Subway or Tram –
Glasgow's subway system and Edinburgh's tram route offer passengers additional public transport options in Scotland's two biggest cities.
SPT Subway – is an underground rail system serving stations in and around Glasgow City Center. Trains are fast and frequent. At peak times, services run every 4 minutes. At off-peak periods, trains are every 6-8 minutes. Every train call at all fifteen stations on the circular route on the north and south of the River Clyde. There are two lines. The inner Circle and the Outer Circle, with trains operating in each direction. For more information visit SPT SUBWAY.
Edinburgh Trams – run from Edinburgh Airport in the west of the city to York Place in the City Center. Trams run frequently along the route, every 7-9 minutes during the daytime. There are sixteen tram stops along the route, with most stops allowing onward connections to other bus and/or National Rail services. For more information visit EDINBURGH TRAMS.
BUS or COACH
Bus or Coach Link – https://www.visitscotland.com/travel/getting-around-scotland/coach/
Local Bus – Cairn Valley Community Transport is a fully accessible minibus for the benefit of the parishes of Glencairn, Dunscore and Tynron in Dumfries and Galloway. It runs day trips throughout the year to places of interest in southern Scotland and northern England. They also run a scheduled service from Kirkland, Moniave, Wallaceton, Newtonairds, Shawhead and Dunscore to Castle Douglas every other Thursday and a hire service for affiliated community groups. https://www.cvct.org.uk/ #44-01848-200546 [email protected]
First Bus – Plan fun-filled days out from strolling through beautiful parks, learning more about your local area in museums, visiting family-friendly attractions to spending the day at action-packed activity centers. With so much to see and do, bus travel is the cost effective, easy way to travel when you're out and about.
Try this Journey Planner link by entering where you are travelling from and where you want to go into the box. It will tell you the best way to travel to your destination. https://www.firstbus.co.uk/south-east-and-central-scotland/plan-journey/lets-get-there-together/explore-bus
Lothian Buses – is the largest municipal bus company in the United Kingdom and operates the majority of bus services in Edinburgh, East Lothian, Midlothian and most recently West Lothian.
It operates a comprehensive night bus network, four Edinburgh Airport services and owns the subsidiary companies Lothian Country, East Coast Buses, Edinburgh Bus Tours and Lothian Motorcoaches. https://www.lothianbuses.com/tickets/
Coach – Most of the inter-city and longer distance coach services around Scotland are provided by:
Tickets for these services can be bought in advance by phone, online, in stations and often on board. For busy routes and when travelling at peak times, such as weekends or national holidays, it's a good idea to book as early as possible to guarantee a seat.
Coach Discount Fare Options – If you plan to do a lot of travelling by coach, save money with multi-journey tickets, such as:
Explorer Pass – offers unlimited travel on Scottish Citylink network.
Megarider – offered by Stagecoach and provides unlimited travel within certain areas.
National Express Brit Xplorer Pass – ideal if you're planning to travel in England and Wales too. This ticket gives you unlimited travel throughout Britain on National Express coaches.
RENT CAR
Expedia.com – https://www.expedia.com/
Rent Car – Expedia.com makes it easy for you to book your Scotland car rental. We work with the best car rental companies in Scotland, bringing you discount car rental rates and a wide variety of car rental classes including economy, compact, midsize, full-size, convertible, van, luxury, full-size and SUV rentals. Our partner car rental companies in Scotland offer different pick-up and drop-off options.
Expedia.com offers a wide selection of rental cars in Scotland to meet nearly every need. If you need any special equipment, like a child seat or ski rack, let us know and we will forward your request on to the rental car company. And what's more, when you choose to rent a car from one of our Scotland airport car rental partners you'll be dealing with a rental car company that has made a special commitment to provide Expedia customers with great customer service, a wide choice of top quality cars, and competitive total pricing.
There are several companies to hire a car, campervan, motorhome, or caravan from in Scotland.
Companies include:
Alamo Rent A Car
Arnold Clark Car & Van Rental
Auto Europe
Avis Car Hire
Easy Car
Enterprise Rent-A-Car
Europcar Car & Van Hire
Hertz
National Car Hire
Nationwide Hire
Rhino Car Hire
SIXT Rent a Car
Thrifty Car and Van Rental.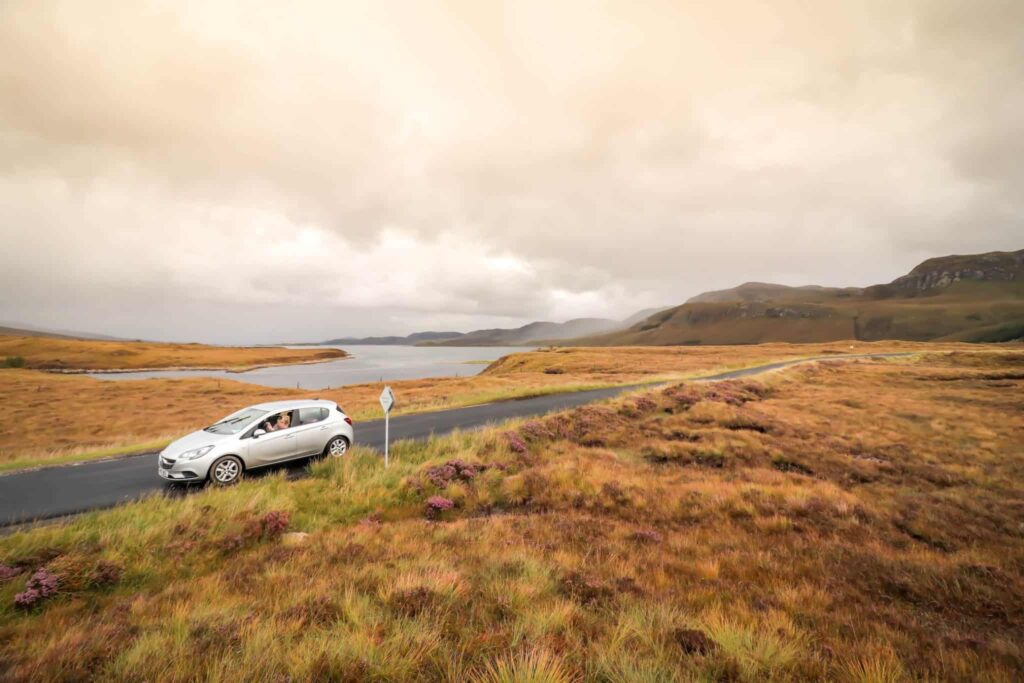 Driving in Scotland – is a great way to explore. You can set your own pace and stop off wherever takes your fancy. Whether you choose to hire a car or bring your own, you'll never forget the magical scenery you pass through as you travel Scotland by car. But before you get going, you need to know the Scottish driving laws and regulations before you hit the open road.
*CORRECT SIDE OF THE ROAD
Always drive on the left-hand side of the road.
*SPEED LIMITS
Speed limits are often signposted – look out for a circular sign, with a red border and number (in miles per hour). If there's no signpost, national speed limits apply. These are:
MOTORWAYS
70 mph (112 km/h) for cars.
60 mph (96 km/h) for cars towing caravans or trailers.
DUAL CARRIAGEWAYS
70 mph (112 km/h) for cars.
60 mph (96 km/h) for cars towing caravans or trailers.
BUILT-UP AREAS
30 mph (48 km/h)
Be aware though, it's quite common around residential areas and particularly near schools, for a clearly signposted 20 mph (32 km/h) maximum speed limit.
OUTSIDE BUILT-UP AREAS
60 mph (96 km/h) for cars
50 mph (80 km/h) for cars towing caravans or trailers.
*LICENCE NEEDED
If you're coming from a European Union country – if you have a valid license, you can drive any type of vehicle listed on your license in Scotland.
If you're coming from outside the EU – if you have a valid license from your own country, you can drive any small vehicle (car or motorcycle) in the UK for up to 12 months.
*DRINKING & DRIVING
Driving under the influence of alcohol is taken very seriously in Scotland and the UK and there can be heavy penalties for those found to be above the legal blood/alcohol limit. The legal limit has been lowered to 50 mg of alcohol in 100 ml of blood (from 80 mg of alcohol).
*DOCUMENTS NEEDED
If you're bringing your own car, you'll need:
Vehicle registration or ownership documents with you always.
Insurance – every driver on the road in Scotland must have at least third-party insurance cover.
If you're going to be here for more than six months (during a 12-month period), you'll need to be aware of rules on number plates that have symbols not used in the UK.
*FUEL
In the cities, you'll often find 24-hour access at fuel stations. In the countryside, there are fewer fuel stations, so it's best to keep your vehicle topped up if travelling in remote areas.
*BATHROOMS
If you need a bathroom break during your journey, you can locate toilets which are open near you using the interactive map at Lockdown Loo.
*WEATHER CONDITIONS
Scotland's coldest months tend to be December, January and February, when the average maximum temperature reaches around 5°C (41°F). Freezing temperatures are common during the winter and snow falls during 15 to 20 days on average.
*PARKING
Find out about Parking at:
*OTHER RULES
Seatbelts are compulsory for all drivers and passengers in the vehicle.
It is illegal to use a hand-held mobile phone while driving. You must also have proper control while using hands-free.
Children under 12 who are under 135 cm (4 ft 5 in) tall should use a child seat appropriate for their weight. You can order one through the hire company.
*DRIVING HAZARDS
You might encounter some farm animals or wildlife on rural roads so always take care.
You should always look and listen out for ambulances, fire engines, police, doctors, or other emergency vehicles using flashing blue, red or green lights and sirens or flashing headlights.
You can test your knowledge of the Highway Code by taking an interactive road safety quiz online.
*ROUNDABOUTS, ROADS AND BRIDGES
Roundabouts are common in Scotland. Give way to vehicles from your right and turn left on entering the roundabout.
There are no toll roads or toll bridges in Scotland.
Some rural roads are single lane but have passing places so traffic in opposite directions can pass safely or the driver behind can overtake. Check the UK Highway Code for more information.
*DRIVING IN TOWNS AND CITIES
Generally, roads tend to be busier around towns and cities during morning and evening rush hours – generally from 7.30 – 9.30 am and 4 – 6.30 pm.
Bus lanes are used in some cities – they can only be used by buses and taxis when in operation at certain times of the day.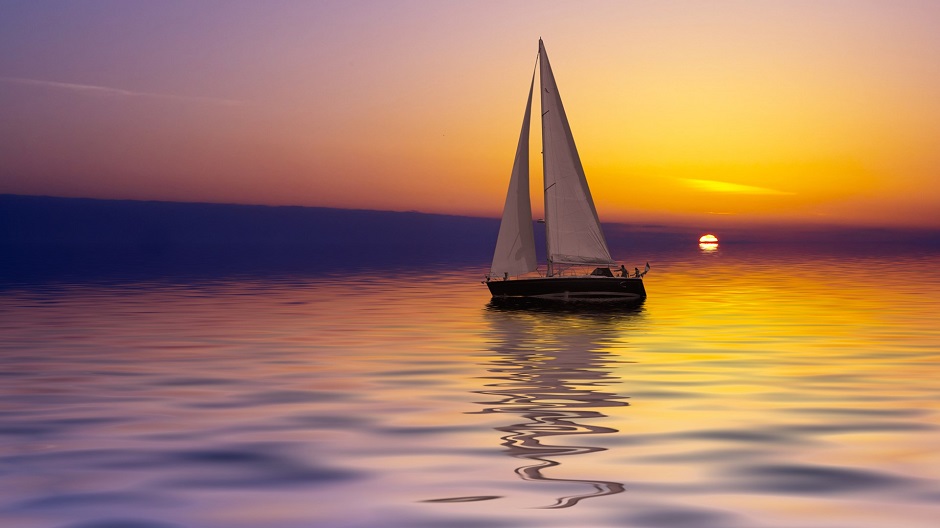 TAXI
Local Taxi –
Contact Buccleuch and Queensberry Arms Hotel
Other Taxi Services –
Taxi – https://www.minicabit.com/scotland-taxi – Loch Ness and Highlands, Scotland
Taxi – https://www.glasgowtaxis.co.uk/ – Glasgow, Scotland
Taxi – https://www.taxis-edinburgh.co.uk/ – Edinburgh, Scotland
Taxi – https://inverness-taxis.com/ – Inverness, Scotland
UBER or GETT
UberX – https://www.uber.com/en-GB/blog/uber-ride-options/
GETT Taxi – https://gett.com/uk/
Uber – Only one of Uber's services is in Glasgow and Edinburgh: uberX. That's the cheapest ridesharing service that the company runs in the UK. Uber measures how long the trip takes and adjusts the fare according to how long the ride lasts.
Gett – operates in Glasgow, as well as Edinburgh. Gett offers flat rates, so that you know how much you're going to spend before you start your trip.
CRUISE SHIP
Cruise Ships – https://www.cruisecompete.com/vacations/departs/scotland/1
Cruise Complete will:
1 – Find your cruise & request quotes
2 – Compare members only prices, upgrades, cabin credits & more.
3 – Contact your preferred agent for questions or to book your cruise.
Ferry
Caledonian MacBrayne – https://www.calmac.co.uk/interactivemap
Ferry – Caledonian MacBrayne routes in red. CalMac is the major operator of passenger and vehicle ferries, and ferry services, between the mainland of Scotland and the 22 of the major islands on Scotland's west coast.
BOAT
Flamingo Yacht Charters – https://flamingoyachts.com/sailing-area
Boating – Flamingo Yacht Charters is lucky to be based in Largs Yacht Haven, on the Firth of Clyde. If you charter a vessel from our fleet of yachts, you will be completely spoiled for choice when it comes to choosing where to go. The West Coast of Scotland is an amazing place to sail; it offers a huge variety of interesting passages, islands, and destinations and there is usually a good breeze every day to help you along. Sailing on the West coast of Scotland is the dream holiday, whatever the season.
The sheltered waters of the Clyde are right on our doorstep with quiet anchorages, busy towns, and fishing villages and modern marinas all within easy reach.
The awe-inspiring scenery of the Kyles of Bute, the majestic peaks of the Isle of Arran, and the old-world charm of the seaside resorts of Millport and Rothesay can all be visited on a day sail from Largs. The only problem is choosing where you will go first. With numerous islands, towns, and bays to visit, plenty of wildlife to spot and the lure of distilleries and local pubs to frequent of an evening, you could easily spend a week or two just dotting around the Clyde without ever getting bored. There are also enough islands and picturesque seaside towns close to Largs to allow for one- and two-day corporate activities.
Sailing Around the Mull of Kintyre or the Hebridean Islands
For, the more adventurous, or those with more time on their hands, why not consider sailing around the Mull of Kintyre or cutting the corner through the Crinan canal to access the joys of the Hebridean islands and beyond. The scenery and seascapes are spectacular, and the wildlife is abundant. For whisky & gin aficionados, the Hebrides are peppered with interesting stops. You could probably visit a different distillery every day if you really wanted to!
Whether sailing on the Clyde or further afield in Scotland, make sure to take the time to enjoy spotting the many species of wildlife that frequent our waters: seals, porpoise, dolphins, whales, and basking sharks are all seen regularly. Orca and Minke whales have recently been seen in the waters around Mull — as have white-tailed sea eagles. Little Cumbrae and Ailsa Craig on the Clyde are home to seabirds too numerous to mention, from comical little guillemots to spectacular diving gannets. Lunga is famed for its puffin colonies where you can stroll amongst the burrows and watch their colorful heads popping out inquisitively. Check out our Scottish sailing blog to read guides and interest pieces about many of Scotland's West Coast locations.
We can't wait to welcome you to our part of the world and to share the delights and freedom of bareboat yacht charter and sailing in Scotland. If you have any questions about sailing around the West Coast of Scotland, please don't hesitate to get in touch.
If you would like to learn more and start planning your passage, we recommend that you look at the very informative Scottish Anchorages website which is packed full of handy detailed information.
Article Credit: Visit Scotland – https://www.visitscotland.com/travel/
Photo Credit – Wallpaper Access
Photo Credit – The Times
Photo Credit – Trip 101
Photo Credit – Pixabay
Photo Credit – The World Pursuit
Photo Credit – Microsoft – Get Sailing Away