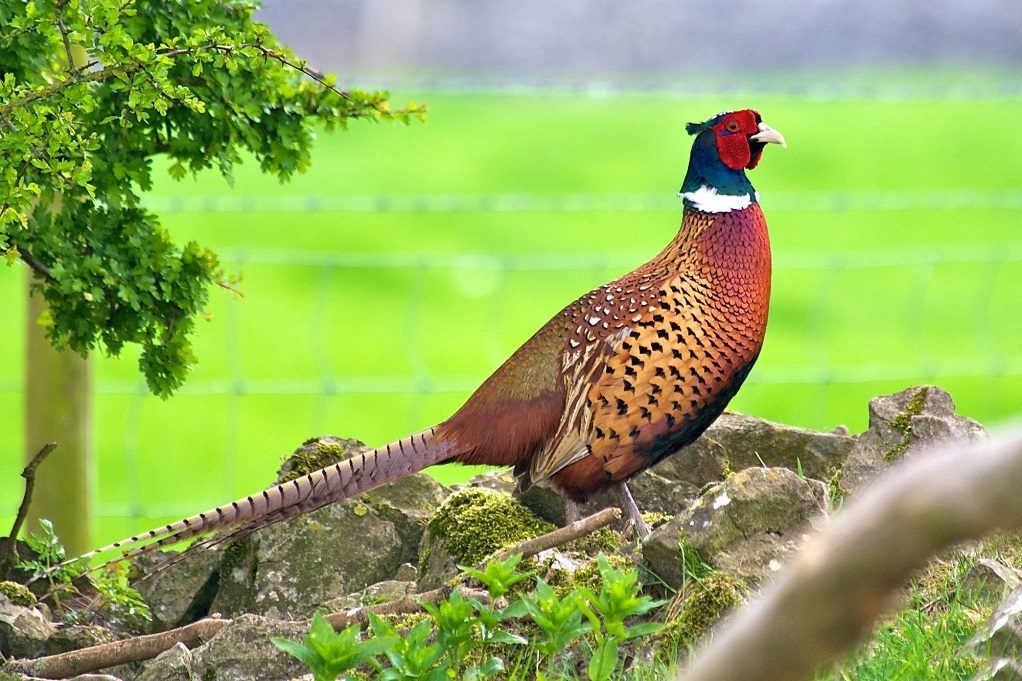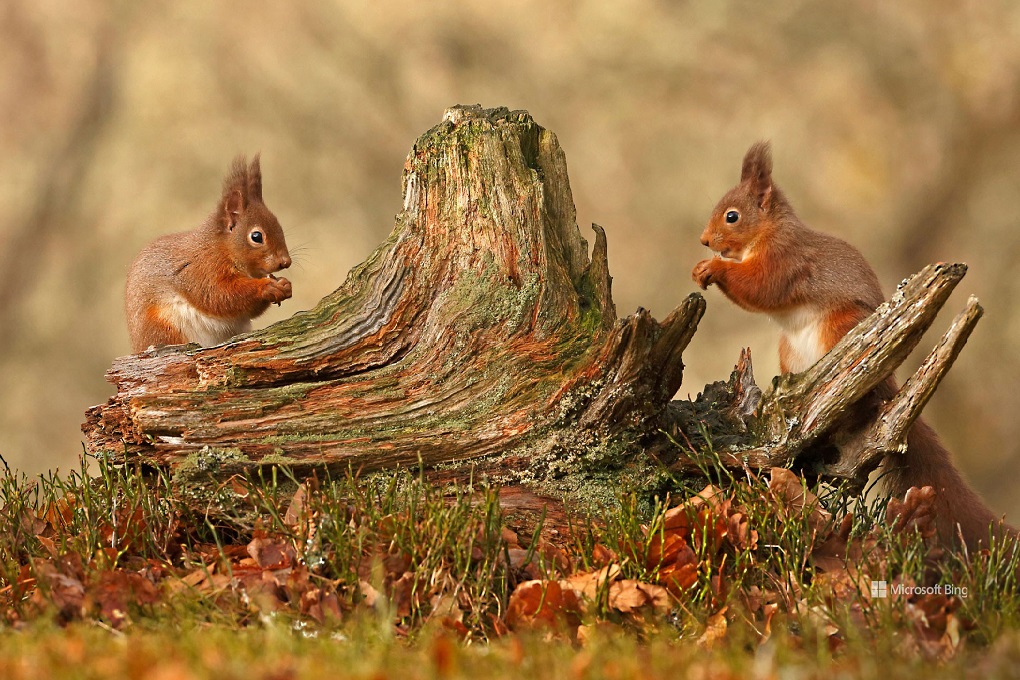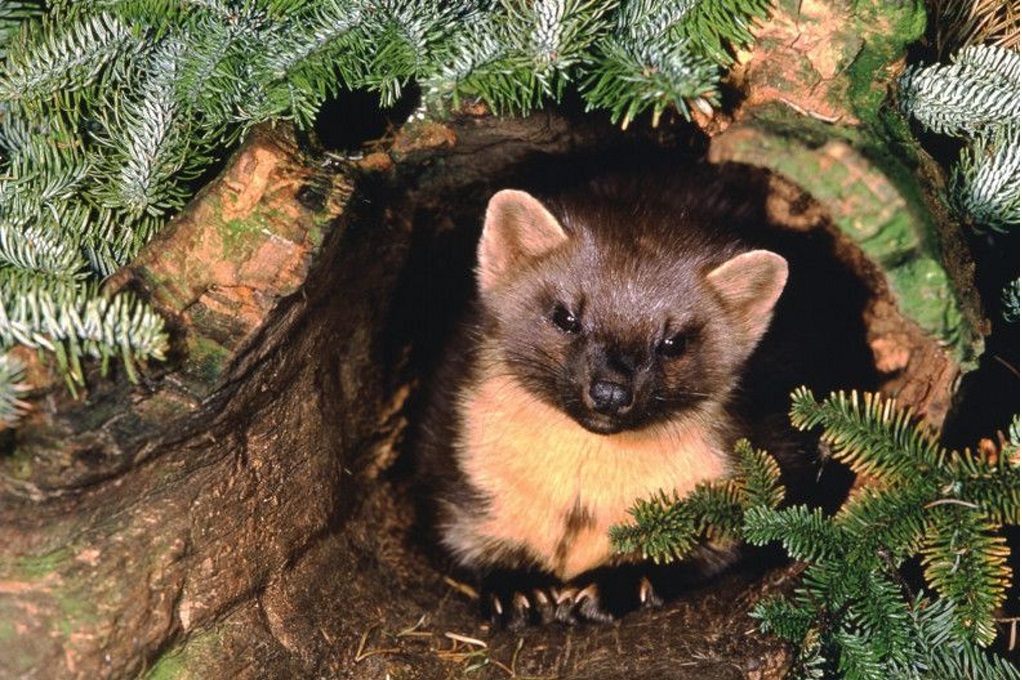 Wee History of Scotland's Wildlife
Scotland is a haven for wildlife, here, you can see wild animals that are rare or extinct in the rest of the UK roaming free throughout the highlands. It Is a brilliant place for wildlife spotting. Some creatures you will easily spot on a trip to Scotland. Red Deer, Mountain hares and Harbor Seals can be a common sight in our landscape. But you will have to have luck on your side and a whole lot of patience for your chance to see Scotland's more elusive creatures such as Pine Martens, Golden Eagles, or the Scottish Wildcat.
If sea life is more your thing, head to one of Scotland's three coastlines which are renowned as one of the best places in Europe to spot marine creatures. Scottish waters are brimming with life, small and exceptionally large! Eight species of whale can be spotted including Orca's and Sperm Whales as well as Bottled Nosed Dolphins. During the summer months Basking sharks can be regularly seen, in fact, the Inner Hebrides are thought to be one of the best locations in the world to swim with these incredible animals.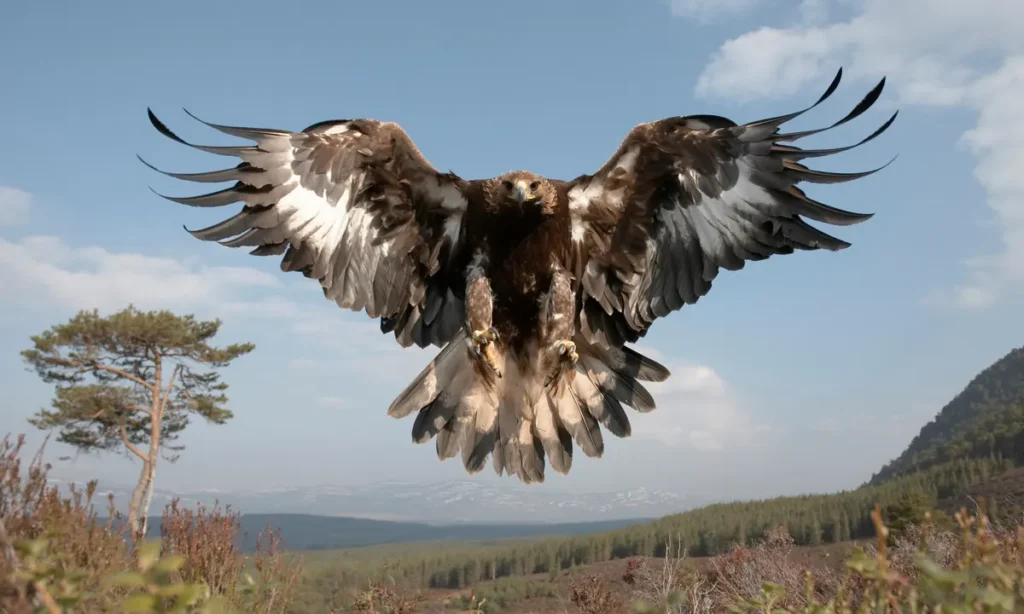 Red Squirrel is Scotland's only native squirrel. The Red Squirrel can be found in upland forests and lowland woods throughout much of Scotland. However, now not present in the central belt and parts of eastern Scotland after the introduction of the non-native grey squirrel. Red Squirrels can be seen throughout the year. It is thought that they look best during the winter months when their coats are thicker, and they have their characteristic ear tufts. Squirrels make a rough nest, called a 'dray', of twigs, leaves and strips of bark in the form of a branch, high in the tree canopy. A female red squirrel usually has two litters every year of up to five offspring. These young squirrels quickly become independent and can build their own drays at around 12 weeks old.
Unknown, "There are many great voices, but not all are human."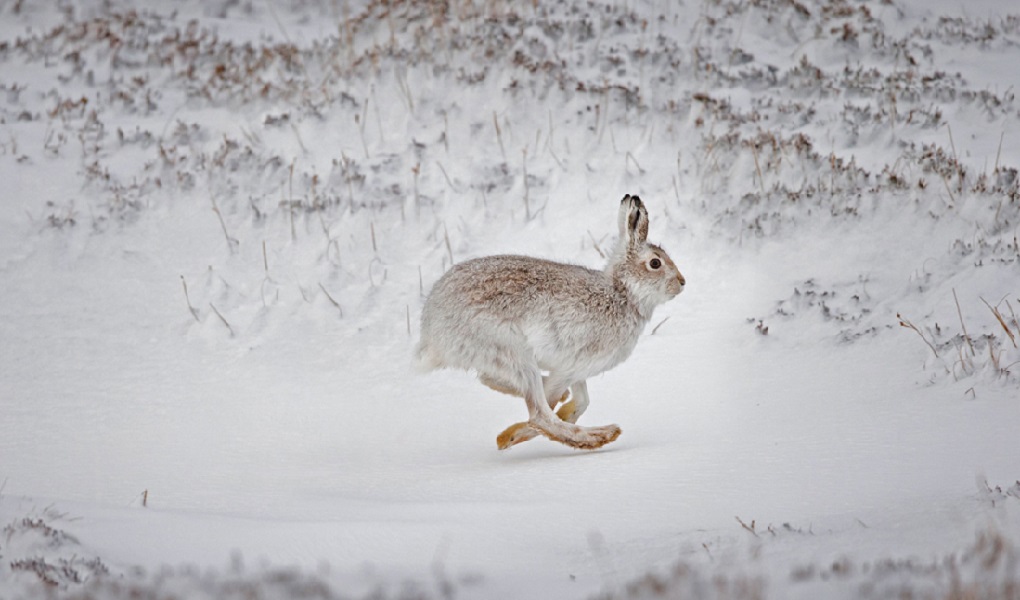 Basking Shark stretching to 12 meters in length the basking shark is the second largest fish in our oceans. In Scotland Basking Sharks can be found mostly off the west coast and in the Inner Hebrides. During the summer months Basking Sharks gather off our shores in large quantities. But do not fear these gentle giants, they are only on the hunt for microscopic plankton! The Inner Hebrides are one of the best locations in the world for swimming with Basking sharks. Have a look for organized trips to kayak, snorkel, or dive with these magnificent creatures. Would you take the plunge?
Mountain Hare is Scotland's native hare, the Mountain Hare, is smaller and more social than the Brown Hare. The Mountain Hare is one of the only mammals to have different colored summer and winter coats. As the autumn turns colder the hare's coat changes from brown to white for better camouflage from its predators, foxes, and wildcats. The Mountain Hare can be found in the highlands on heather moorland above 300 meters. These small hares live up to four years old. The females can have litters of up to 12 offspring, born with a full coat and open eyes. Mountain Hares can be spotted year-round in the highlands. In spring, when the snow has melted but the hares white winter coat has not yet malted is the best time to spot them.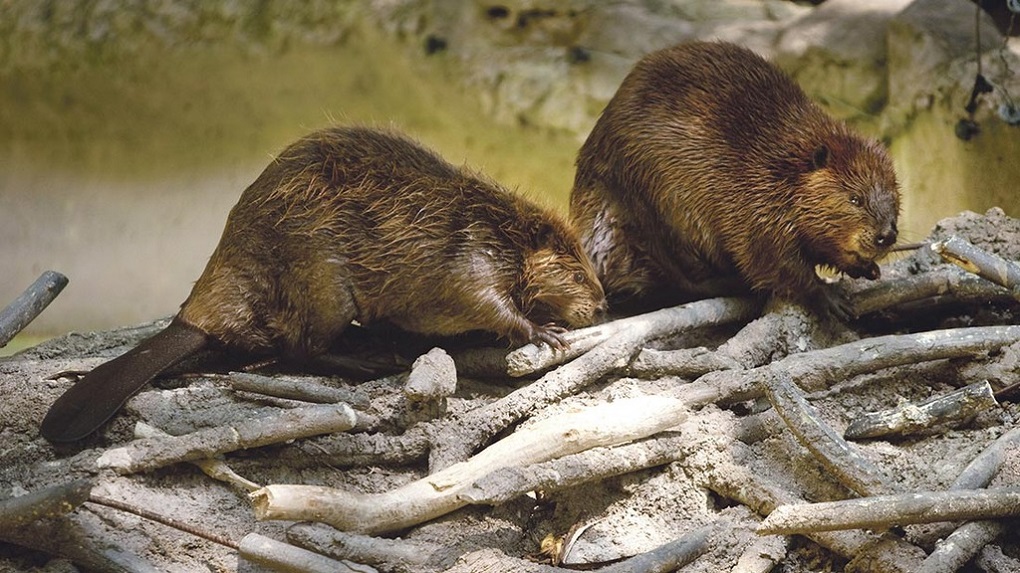 Osprey are fishing birds of prey, once just a single pair of nesting Ospreys survived in Scotland, but thanks to conservationists there are now 300! These migratory birds arrive in early April after an incredible 3,000-mile flight from sub-Saharan West Africa. Here they nest close to lochs and rivers. As the female incubates the eggs, the male will head off and fish, often they can be seen carrying large fish back to the nest. Ospreys are a protected species in Scotland and best viewed at a regulated hide. Two of the best sites to view these incredible birds are Loch of Lowes, Perthshire and Rothiemurchus Estate, Speyside.
Orca, also known as the Killer Whale, is one of the top predators UK Oceans. They feed on fish and porpoises and in Shetland and Orkney, seals. Orcas can be identified by their distinct dorsal fins. Males have much taller dorsal fins than females, sometimes reaching up to 1.8 meters tall! The pods found off the north and east coasts are migratory, following the mackerel and herring. While the small population seen off the west coast are resident all year and has 9 members. If you are lucky enough to spot an Orca, it is asked to report the sighting to the "Hebridean Whale and Dolphin Trust" and if you manage to take a photo, even better. The HWDT can identify the individual whale, creating better detail on the movement and behavior of these animals.
Article Credit: https://www.tiso.com/blog/scottish-wildlife-big-10
Photo Credit – Wallpaper Access
Photo Credit – Sonu Rai
Photo Credit – The Scotsman
Photo Credit – Farmers Guardian
Photo Credit – The Guardian
Photo Credit – Peapix