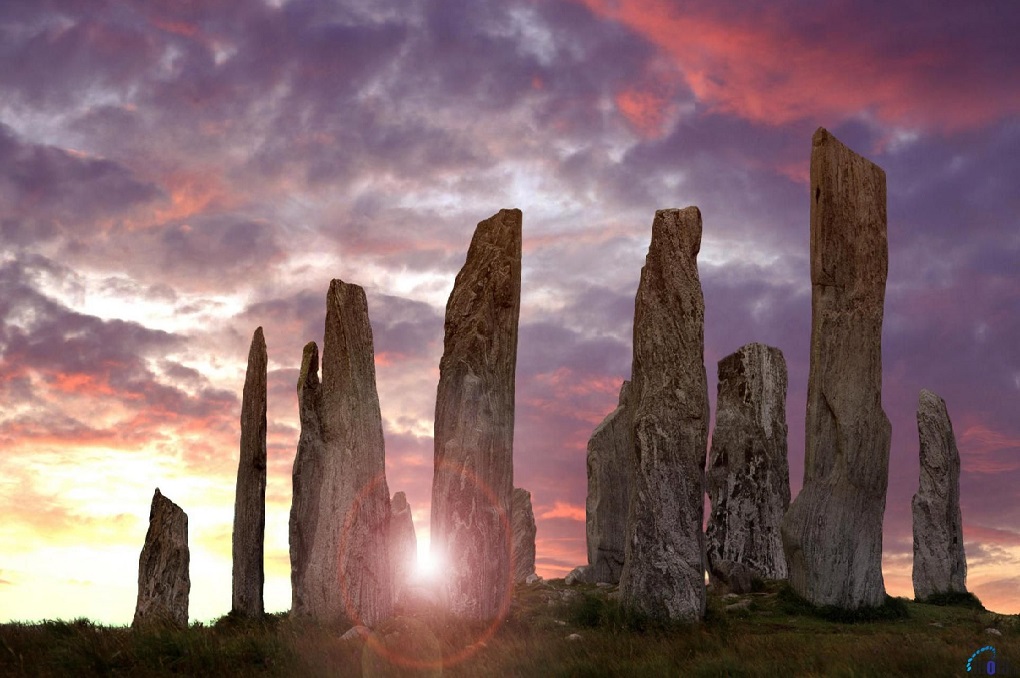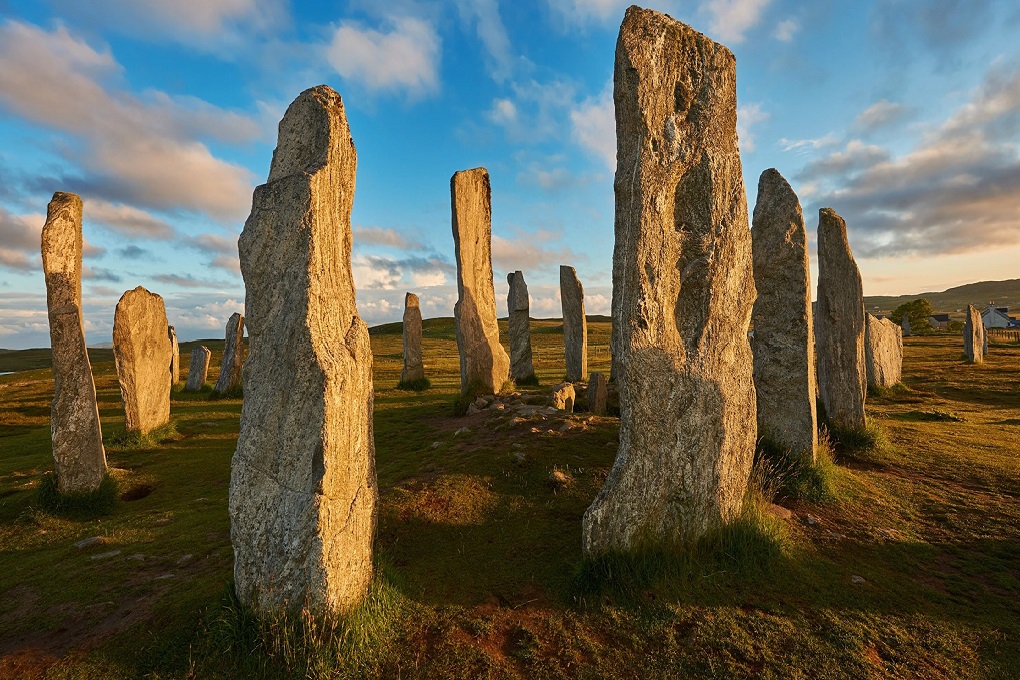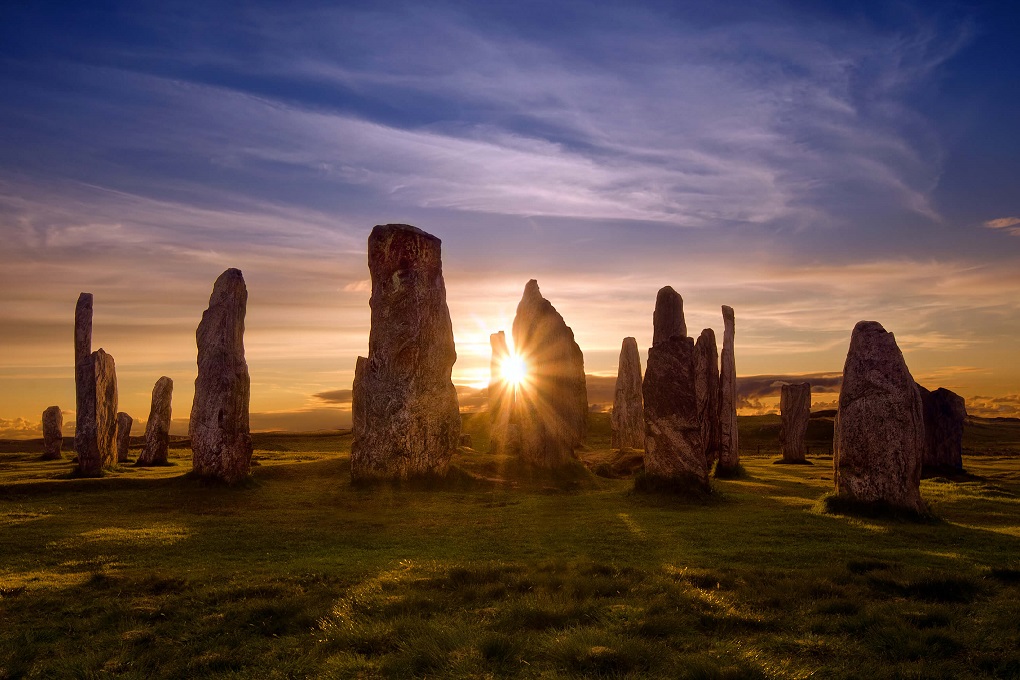 Wee History of Scotland's Stones
Throughout Scotland, strange clusters of stones spike up from the earth. Unlike England's Stonehenge, you can walk right up to these megalithic marvels and stand in their shadows.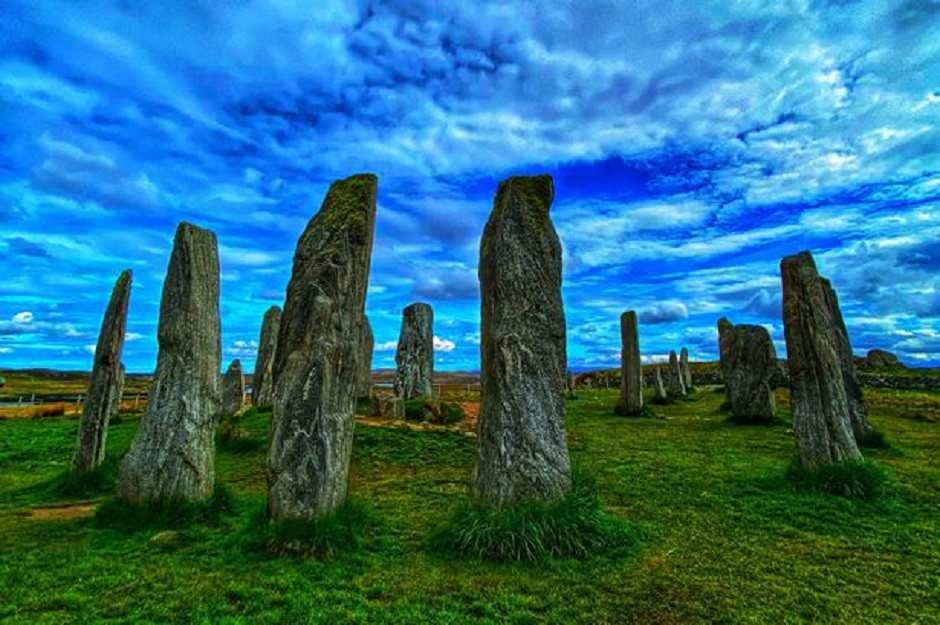 Built thousands of years ago, their purpose and significance remain lost to time, transforming the stones into monuments to mystery.
Claire Fraser – Outlander – "A small circle, standing stones on the crest of a steep green hill. The name of the hill is Craigh na Dun; the fairies' hill. Some say the hill is enchanted, others say it is cursed. Both are right. But no one knows the function or the purpose of the stones. Except me."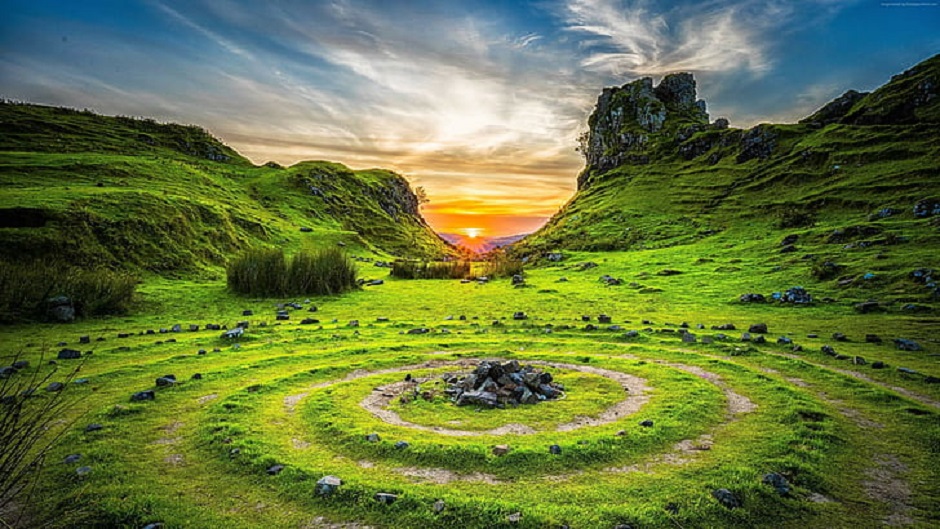 They may not transport you to 18th-century Scotland like thefictional Craigh na Dun in the Outlander series, but these seven sites still maintain their magic, making it easy to imagine you've slipped into the distant past.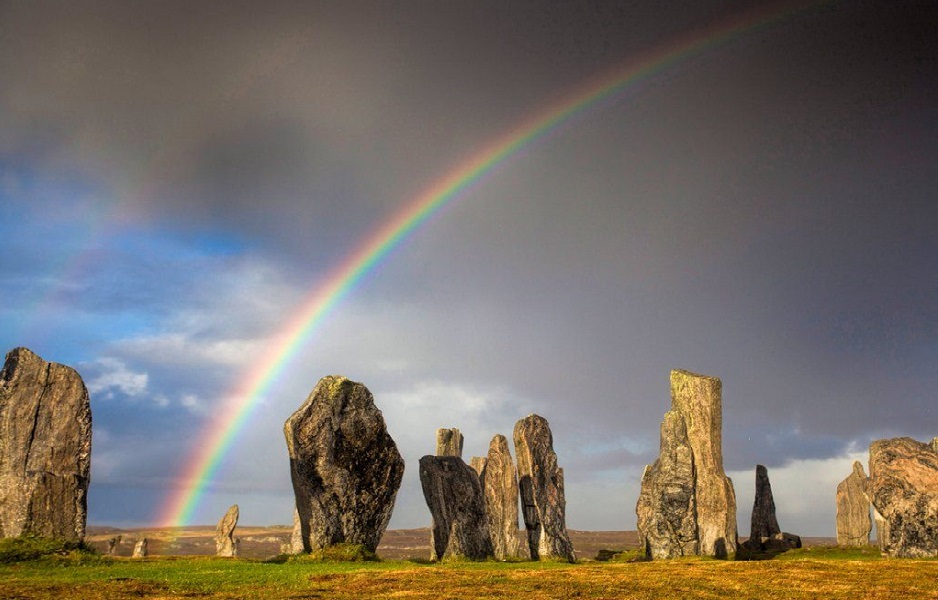 Article Credit: Atlas Obscura – https://www.atlasobscura.com/lists/scotland-standing-stones-outlander
Photo Credit – Calanish Sunset – Pinterest
Photo Credit – Windows 10 Spotlight Images
Photo Credit – Tenon Tours
Photo Credit – Daily Mail
Photo Credit – Wallpaper Better
Photo Credit – Standing Stones of Callanish – Pinterest